Carrying Case SP200 Trinocular Microscope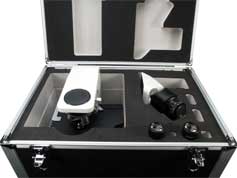 £115.00
This is clearly a substantial case for a substantial microscope built with the emphasis on mobility and the case has wheels and a telescopic pulling handle rather like a modern suitcase.
Carrying Case BM1 Long arm Stereomicroscope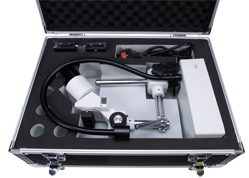 £50.00
An aluminium carrying case for the BM1 Long arm stereomicroscope. The solid foam pre shape allows the microscope to be stored safely and cleanly. Good value. This case will fit both the 45 degree and upright eyetube models.